Metropolitan Grand Lodge support to Lifelites
Amy Buddle, fundraising officer, reports
Throughout the pandemic, we have all come to rely on technology for socialising and entertainment more than ever before. For many life-limited and disabled children, technology has been their only way of combatting isolation and keeping in touch with their families, friends and schools. Working with every children and young peoples' hospice service across the British Isles, Lifelites has ensured that even in these ever-changing times, the children supported have still been able to play, to be creative, to control something for themselves and to communicate, for as long as possible.

The Lifelites team has been working hard to ensure that throughout the pandemic only the most suitable and portable technologies are being donated, alongside crucial training for children's hospice staff.

"At the start of last year, we found that the needs of the hospices were evolving, to support more children in their own homes, as well as in the hospices." says Jane Maisey, Head of Projects at Lifelites. Reflecting this, the Lifelites' Tech Trunk has become hugely popular – it is a wheeled suitcase filled with Lifelites' most portable technologies, including specially adapted iPads and Virtual Reality equipment. Early on in the pandemic the charity made the decision to sustain their equipment training for hospice staff by moving it all online; now, Zoom is used. Developing this virtual training capability has been the perfect work-around for the ongoing restrictions and the charity is planning to take this forward into the post-COVID world. It gives Lifelites and hospice staff total flexibility when it comes to training.

Children like 11 year old JJ rely on Lifelites' donated technology. Diagnosed with a degenerative condition, JJ slowly lost the ability to walk and even talk, leaving him completely dependent on the care of family members and hospice staff. Through his local Hospice at Home Service, JJ has access to a Lifelites donated Eyegaze – a computer that he can control using just the movement of his eyes. Thanks to this incredible technology, JJ has begun to achieve things independently for the first time in years. At first, his family and carers were unsure how much JJ could see, but when he uses the Eyegaze, JJ's eye movements increase and he is able to focus on what he is doing on the screen.

For JJ, a Lifelites-donated Eyegaze has given him a chance to bring creativity and control back into his life. It makes it possible for him and other life-limited and disabled children to paint, play games, and communicate. Due to the portable nature of this technology, and the hard work undertaken by both Lifelites and their children's hospice partners, children like JJ have been able to access this life-changing equipment throughout the pandemic. It has prevented the isolation that so many would have felt had it not been for the technology, even whilst these vulnerable children were shielding.

Simone Enefer-Doy, Chief Executive of Lifelites says; "Lifelites has met many challenges in the face of COVID-19, and we are so proud to be coming to the end of our installation season, having delivered every single package of our magical technology, as planned. We have achieved this in a difficult fundraising environment and have received no support from the Government. Thank you to the Freemasons of Metropolitan Grand Lodge for their continued support, without whom, this year may have panned out very differently."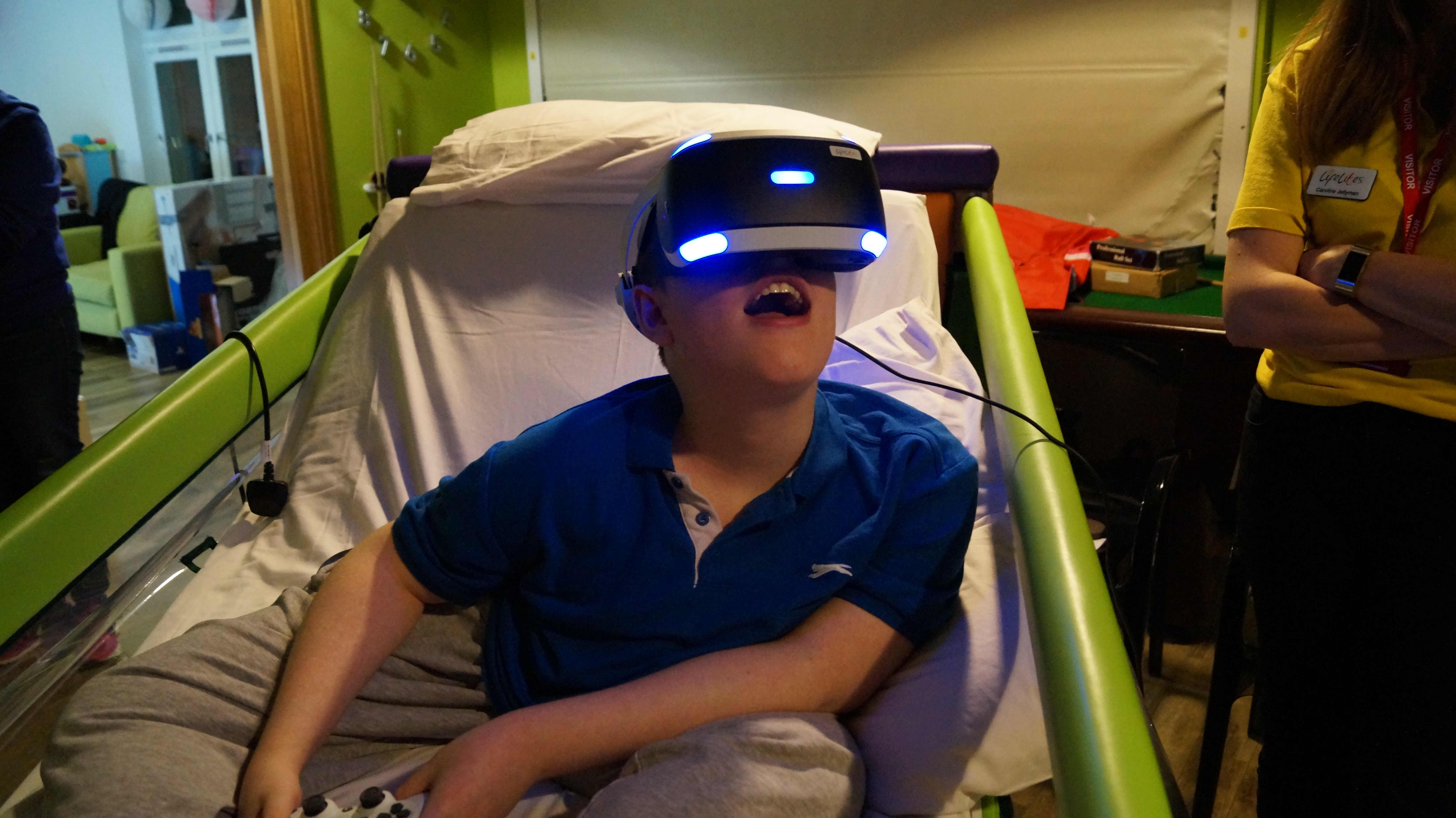 More than ever, Lifelites is asking for your help to carry on donating their magical packages of technology for children using every children's hospice across the British Isles. As the charity emerges from the pandemic, and settles into the new normal, they urgently need your support to ensure that life-limited and disabled children have the opportunity to be able to play, to be creative, to control something for themselves and to communicate, for as long as possible.

If you would like more information on how Lifelites makes the impossible possible, or to make a donation, please visit – www.lifelites.org
---

This article is part of the Arena Magazine, Issue 44 April 2020 edition.
Arena Magazine is the official magazine of the London Freemasons – Metropolitan Grand Lodge and Metropolitan Grand Chapter of London.
Read more articles in the Arena Issue 44.